There was a brief show by an aerobatic pilot, then the presentation of colors by the Air Force honor guard. Following the National Anthem and a low pass by three F-15 Eagles, the call went out "Drivers, start your engines".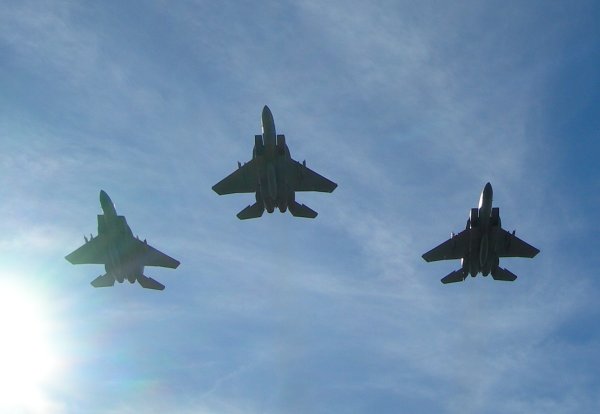 Once everyone was clear, the field rolled off behind the pace car, for two pace laps. The first lap the pace car brought the field down the pit road, to demonstrate the pit lane speed limit. This is important as few of the cars have speedometers. At the end of the second pace lap, the starter threw the green flag, and the race was underway.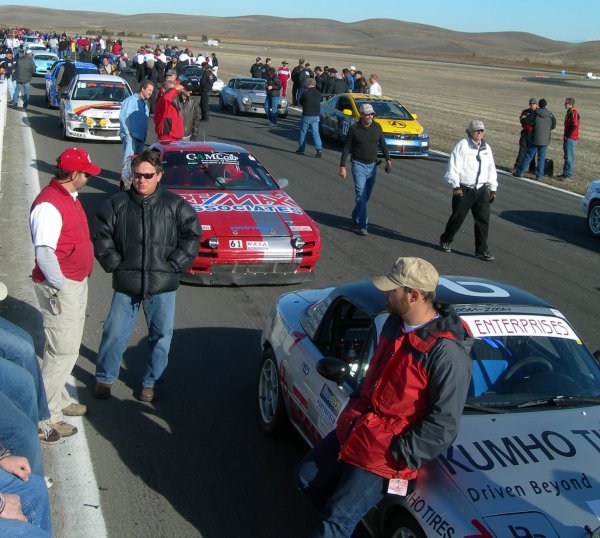 Cars gridded on the front straight.
Dean is driving the first stint, he came in for fuel and went back out for another hour. He will then come in and pass the car off to Dan, who will also do a double-stint.
Pictures from the morning, and most of the cars on grid here: